Knowing how to fix Apple Watch activation lock can save you a lot of money, especially if you buy a second hand Apple Watch or forget the iCloud account.
With LockedToOwner.com, you can remove iCloud activation lock from home without paying money. It's the most effective Apple Watch iCloud unlock service because using it is super easy even if you don't have any IT knowledge.
In this informative piece, you will learn about the benefits of using LockedToOwner.com. This way, you'll get to unlock iCloud lock on your iOS device without trusting it to a stranger.

Reasons Behind the iCloud Activation Lock on Apple Watch
The iCloud activation lock screen can turn into a problem under different circumstances. However, you're most likely to experience this issue in three specific scenarios. Consider using LockedToOwner.com if you:
Bought a second hand Apple Watch, but something unexpected happened and you can't remove the previous iCloud account.
Forgot the Apple ID password, and you don't have access to your iCloud account.
Lost the login ID information because you erased it from the device.
What Is LockedToOwner.com & Why Is It Necessary to Bypass iCloud Activation Lock?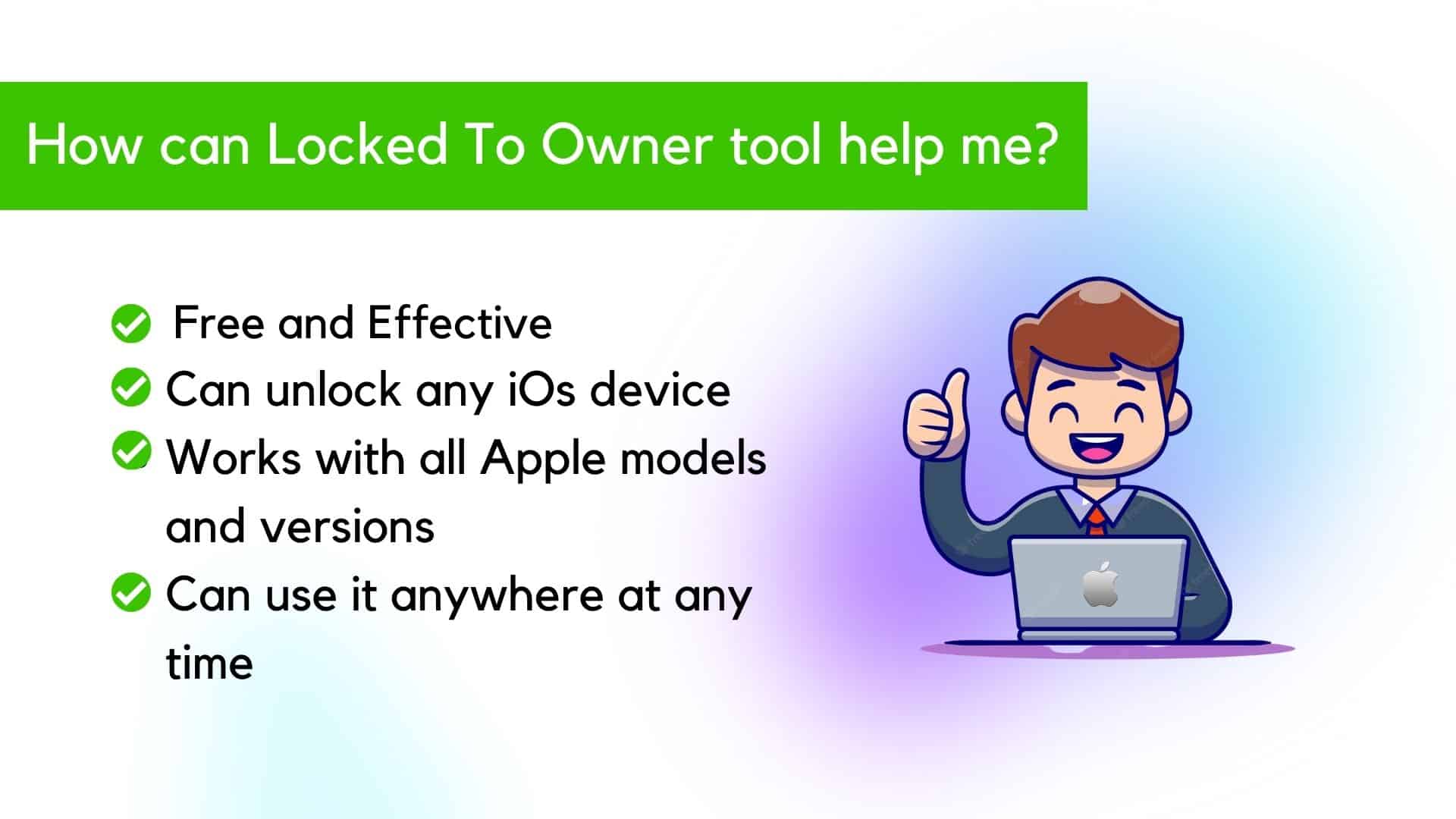 LockedToOwner.com is a website platform application designed to bypass iCloud lock on Apple Watch. This Apple Watch iCloud unlock service consists of five steps, which take less than 20 minutes to complete and release all iOS restrictions on your Apple device.
Besides Apple Watch iCloud, this platform also works with iPhone, iPad, and Mac systems.
This service is necessary when you need to unlock iCloud lock. LockedToOwner.com can remove iCloud activation lock quickly and easily, but also freely. It's available for use worldwide, and you can have access to it from the comfort of your home.
Advantages of Using LockedToOwner.com to Fix Apple Watch iCloud Activation Lock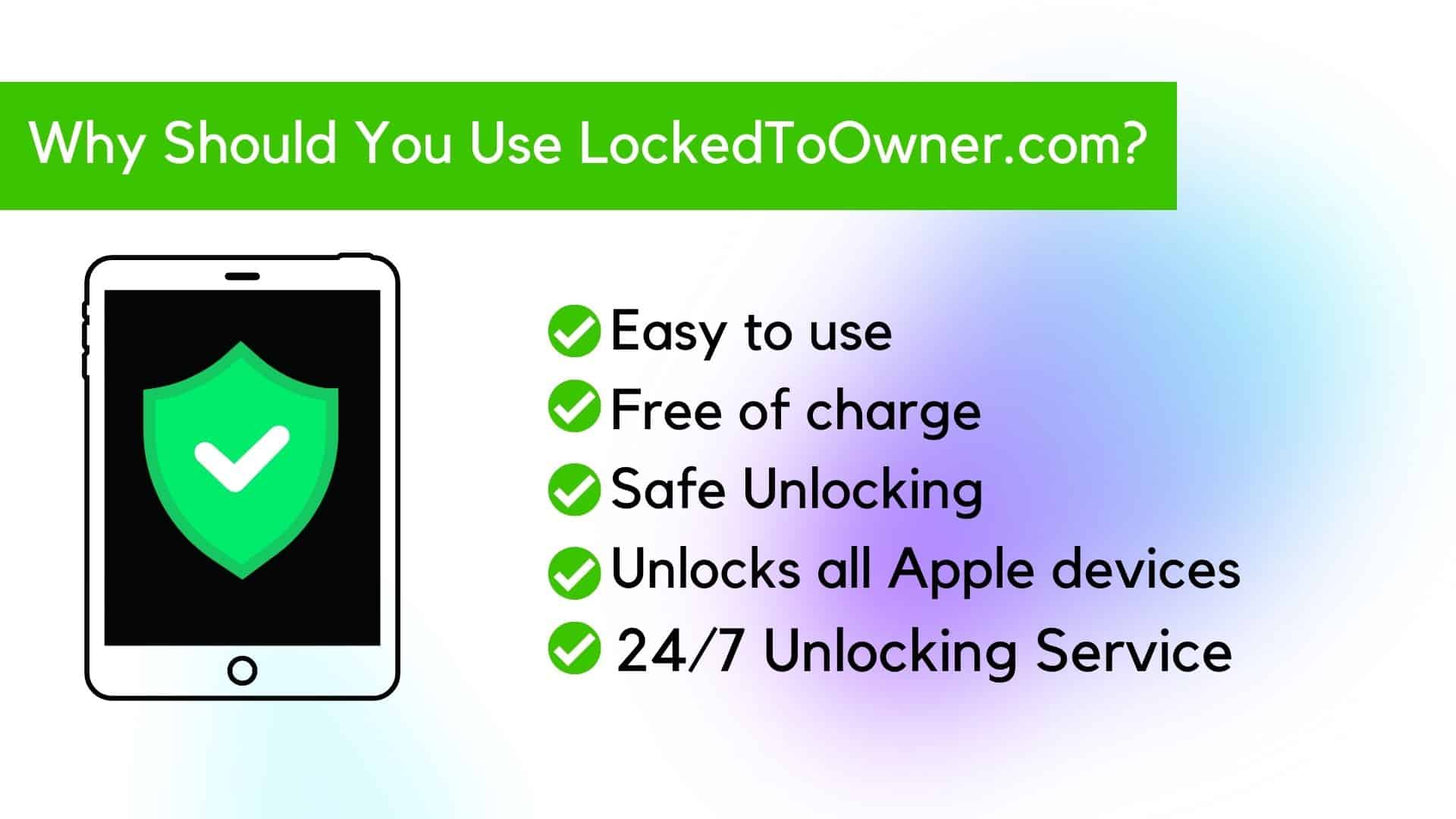 Learn about the benefits of using LockedToOwner.com, the most effective Apple Watch remove iCloud app available.
Easy Process
Unlocking your Apple Watch using our unlocker is a breeze, taking approximately 15 minutes. The application features an intuitive interface that makes it easy for anyone to follow the process. Therefore, it doesn't matter if you know nothing about technology, as the procedure is easily understandable.
Free Unlocks
Using our platform to unlock your Apple device is free. There are no charges or fees in any part of the process. We focus on delivering a satisfying experience for Apple device owners without paying ridiculous money amounts for an iCloud bypass app.
Safe Unlocking
Your privacy matters to us, and our unlocking tool is unobtrusive to keep your hardware and software safe. Therefore, you will still have access to all of the Apple Watch features and stored information once you finish the unlock. With us, there's no need to worry about privacy breaching.
Universal Apple Watch Activation Lock Bypass
Even if you're in America, Europe, or another continent, LockedToOwner.com still works.
This Apple Watch bypass iCloud service is available worldwide for every Apple device owner every hour of every day. Therefore, you can unlock your iOS devices from the comfort of your home.
Works with All Apple Watch Series
Our unlocking mechanism is compatible with all Apple Watch models and iOS versions to ensure effective unlock.
In fact, LockedToOwner.com could also unlock other systems, whether you need to bypass iPad iCloud, iPhone iCloud, or Mac iCloud. If you needed a true unlocker, you've come to the right place.
How to Fix Apple Watch Activation Lock?
Use LockedToOwner.com to unlock iCloud locked Apple Watch and use all of its features once again. Here's how you can remove Apple Watch activation lock.
Step 1: Tap the Chat Bubble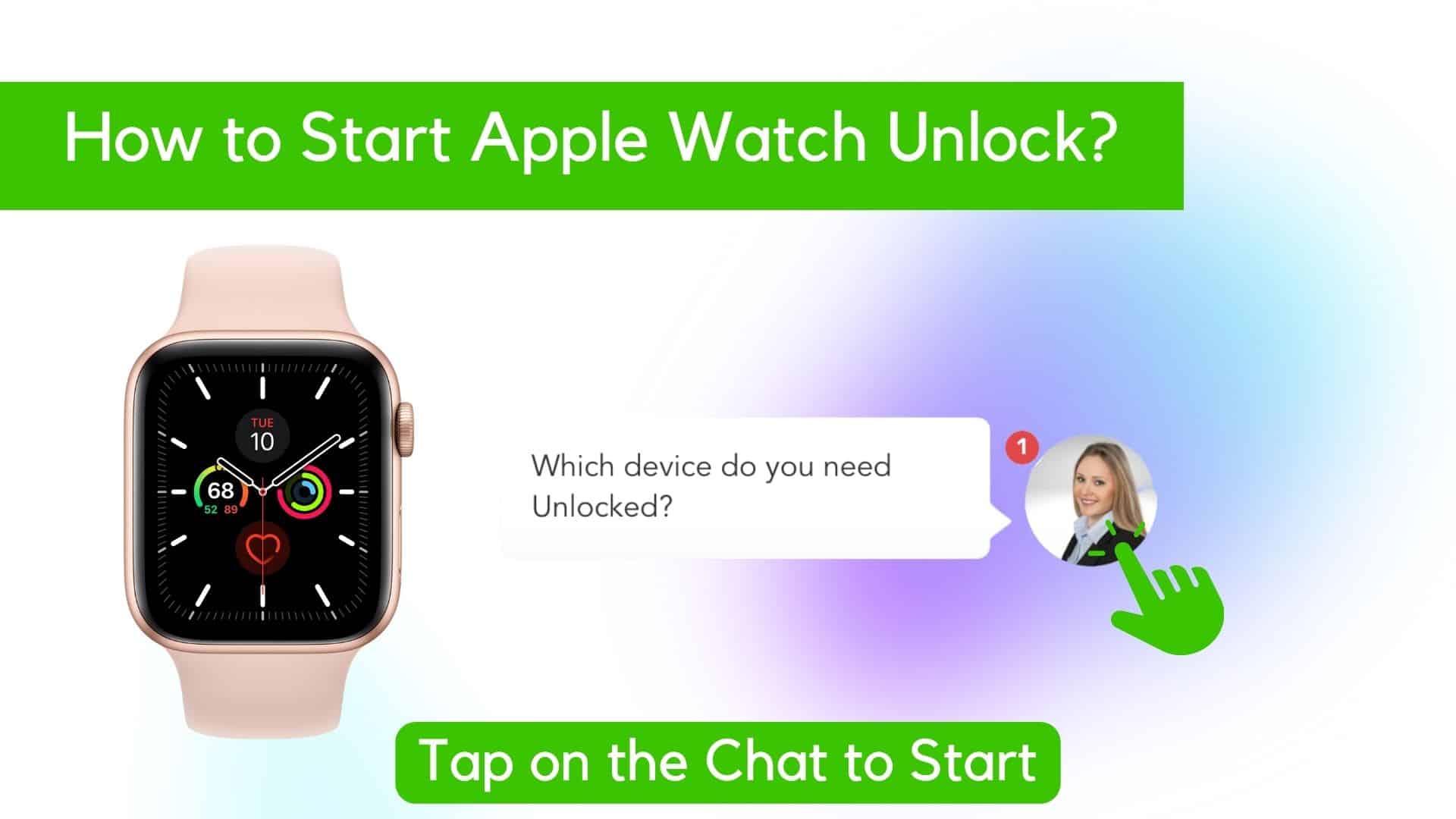 Head over to LockedToOwner.com and take a look around. You will find a chat bubble on the bottom right part of your screen. Tap it to start unlocking your Apple Watch.
Step 2: Pick the Device to Remove Activation Lock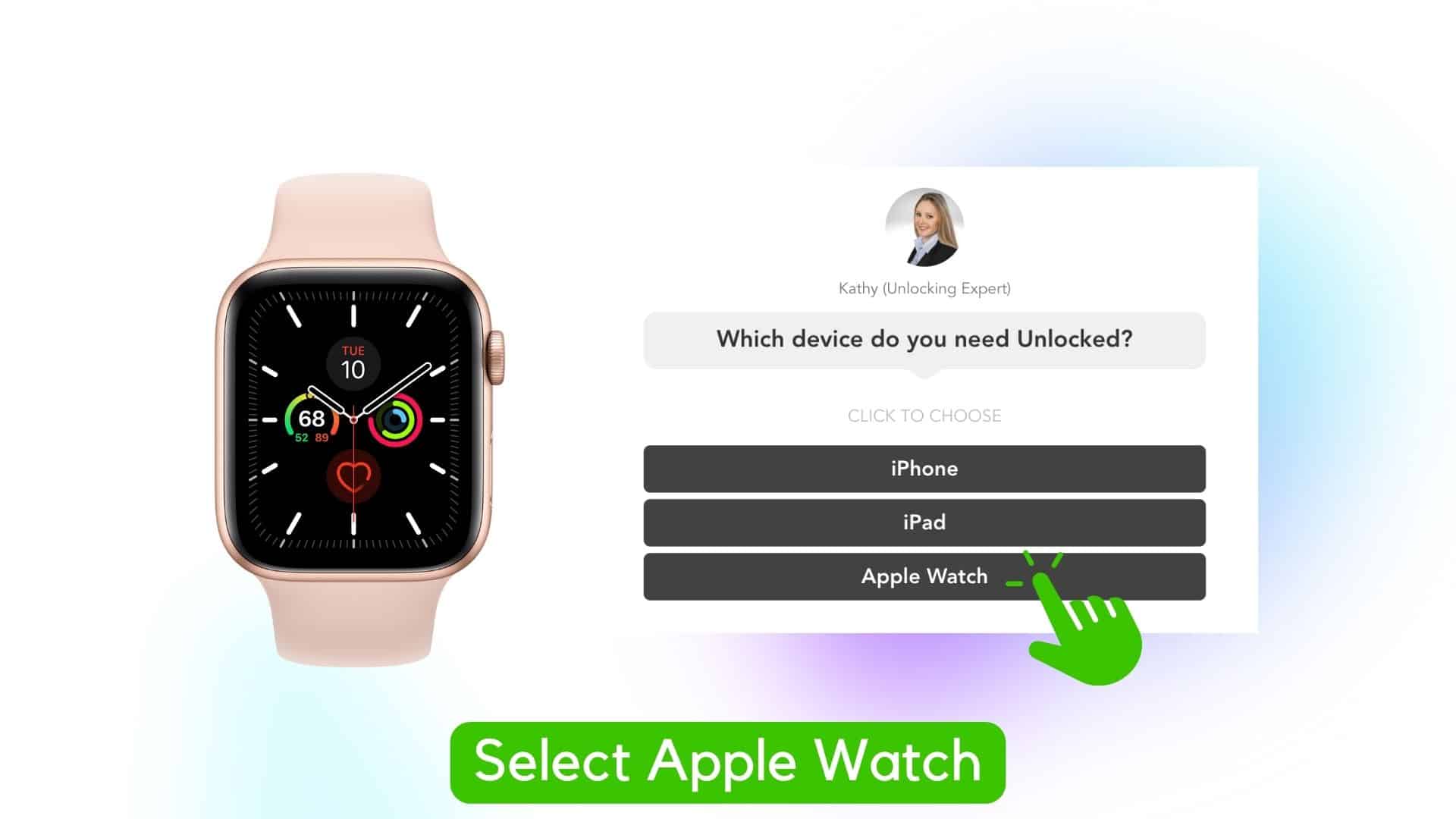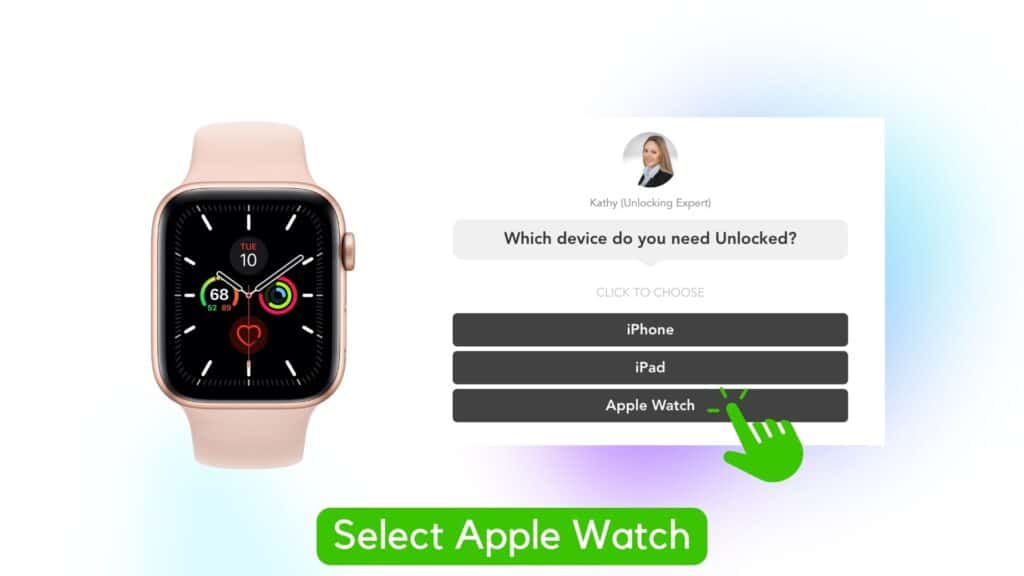 Once you have tap on the chat, this section will appear. You will find a small menu displaying the different devices you can unlock. Select the option for Apple Watch, and continue with the next step.
Step 3: Submit the Device's IMEI Number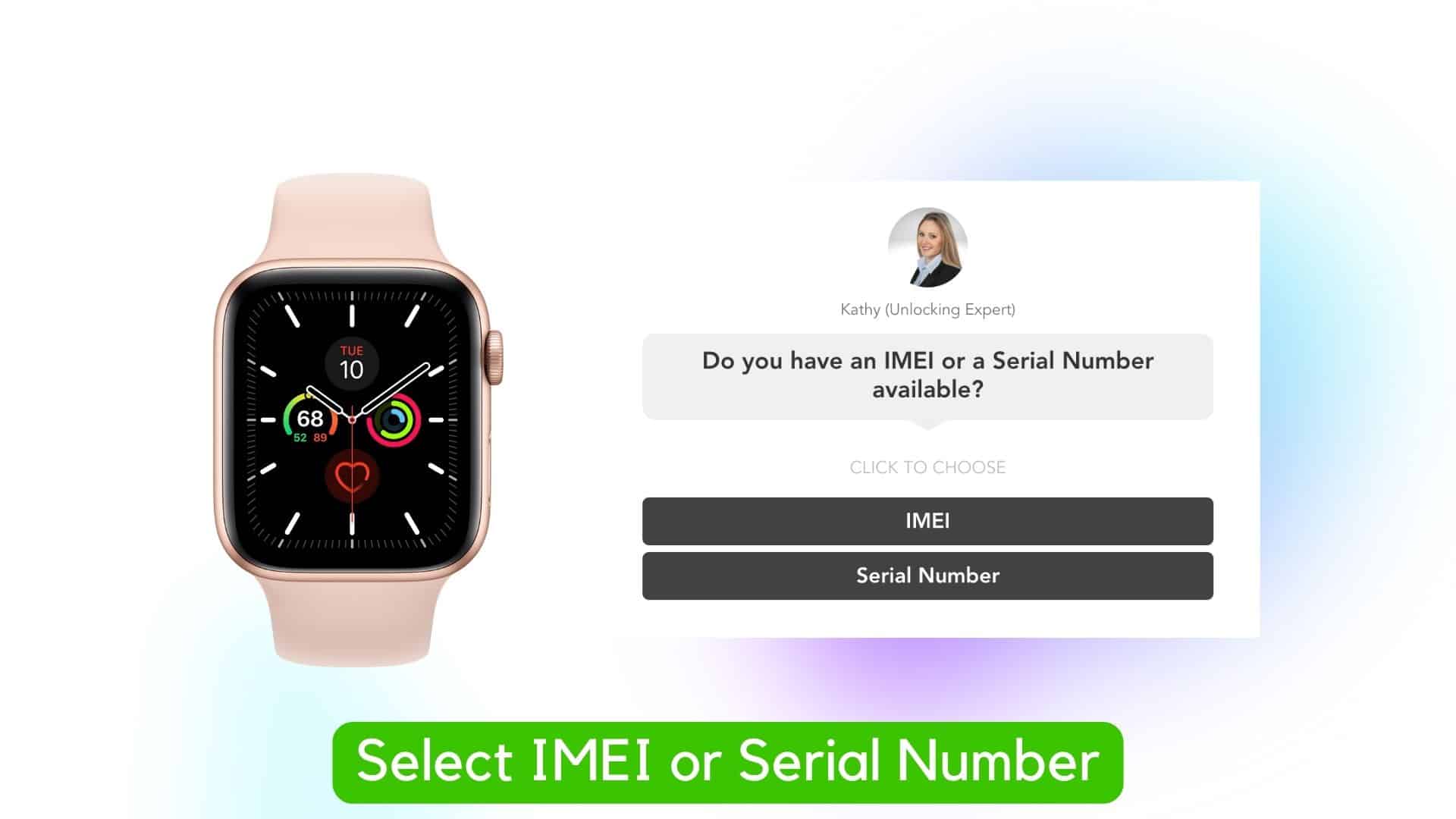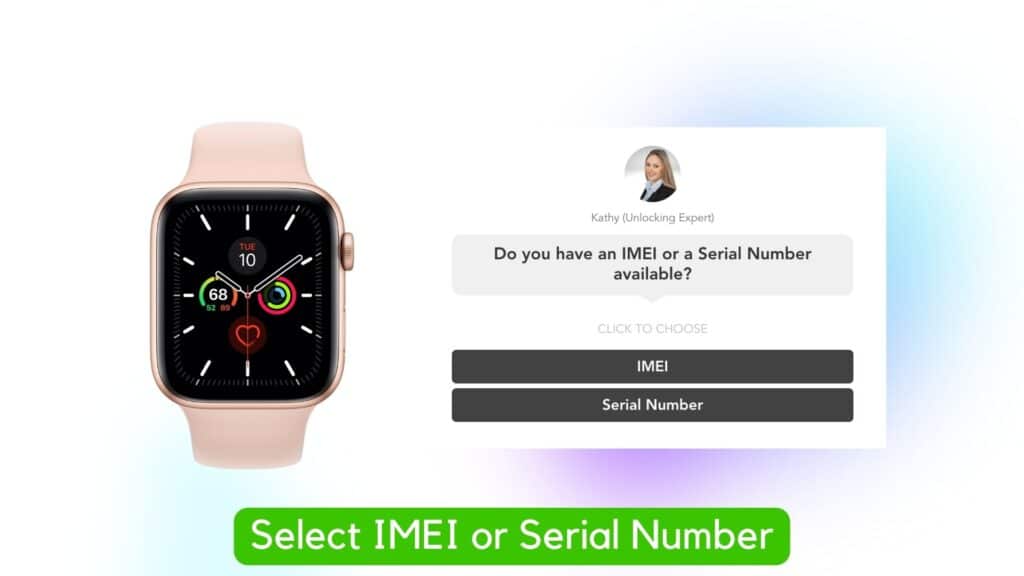 Now, the Unlocking Assistant will ask you this question "Do you have an IMEI or a Serial Number available?". Choose whether you have an IMEI or serial number to proceed.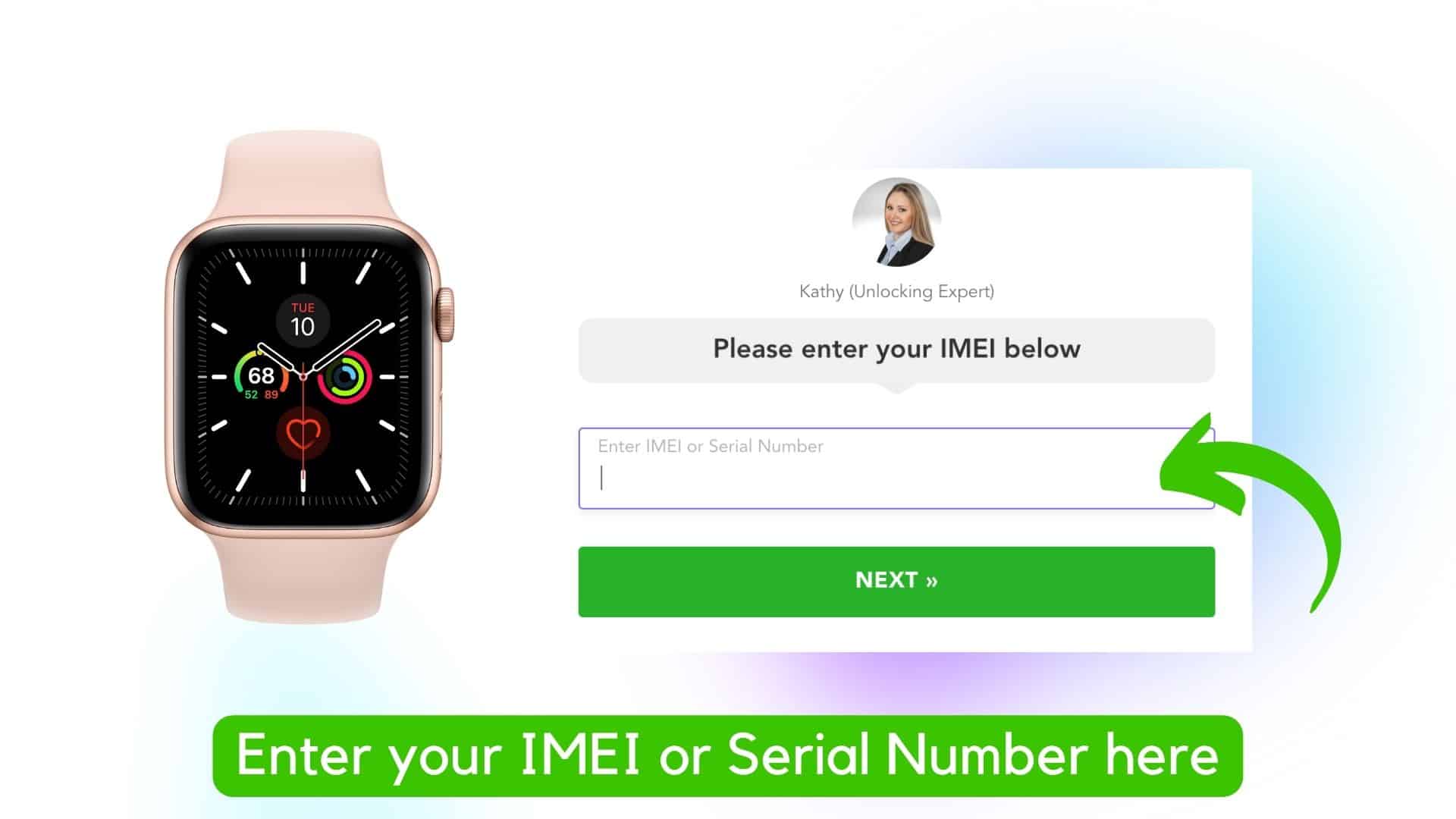 LockedToOwner uses the IMEI or serial number to identify your device and create an exclusive iCloud account. If you don't know what your IMEI/Serial number is, here's how you can find it.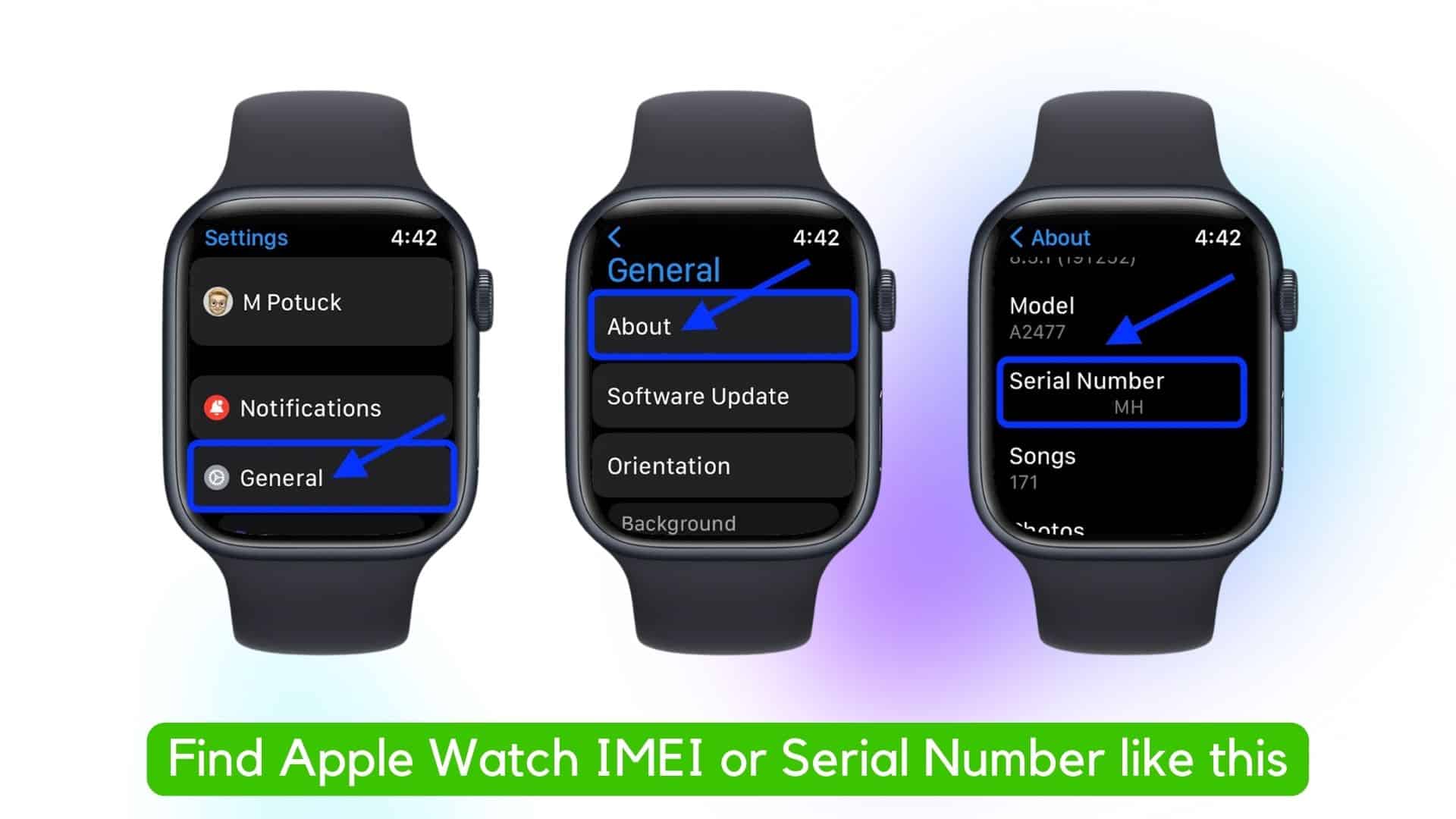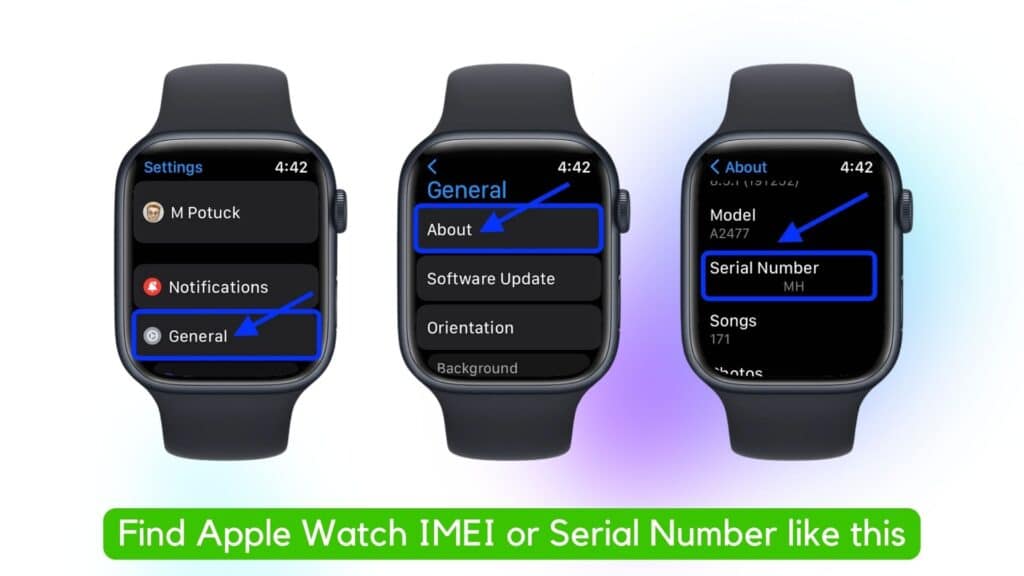 Open the Settings app of your Apple Watch
Go to General, and then About. Scroll down afterward
Continue scrolling until you find Serial Number or IMEI
Naturally, this method would only work with an unlocked device. But there's another method you can try using an iPhone. Here's how you can do it if you don't unpair Apple Watch to your iPhone.
How to Use iPhone to Find Apple Watch IMEI or Serial Number?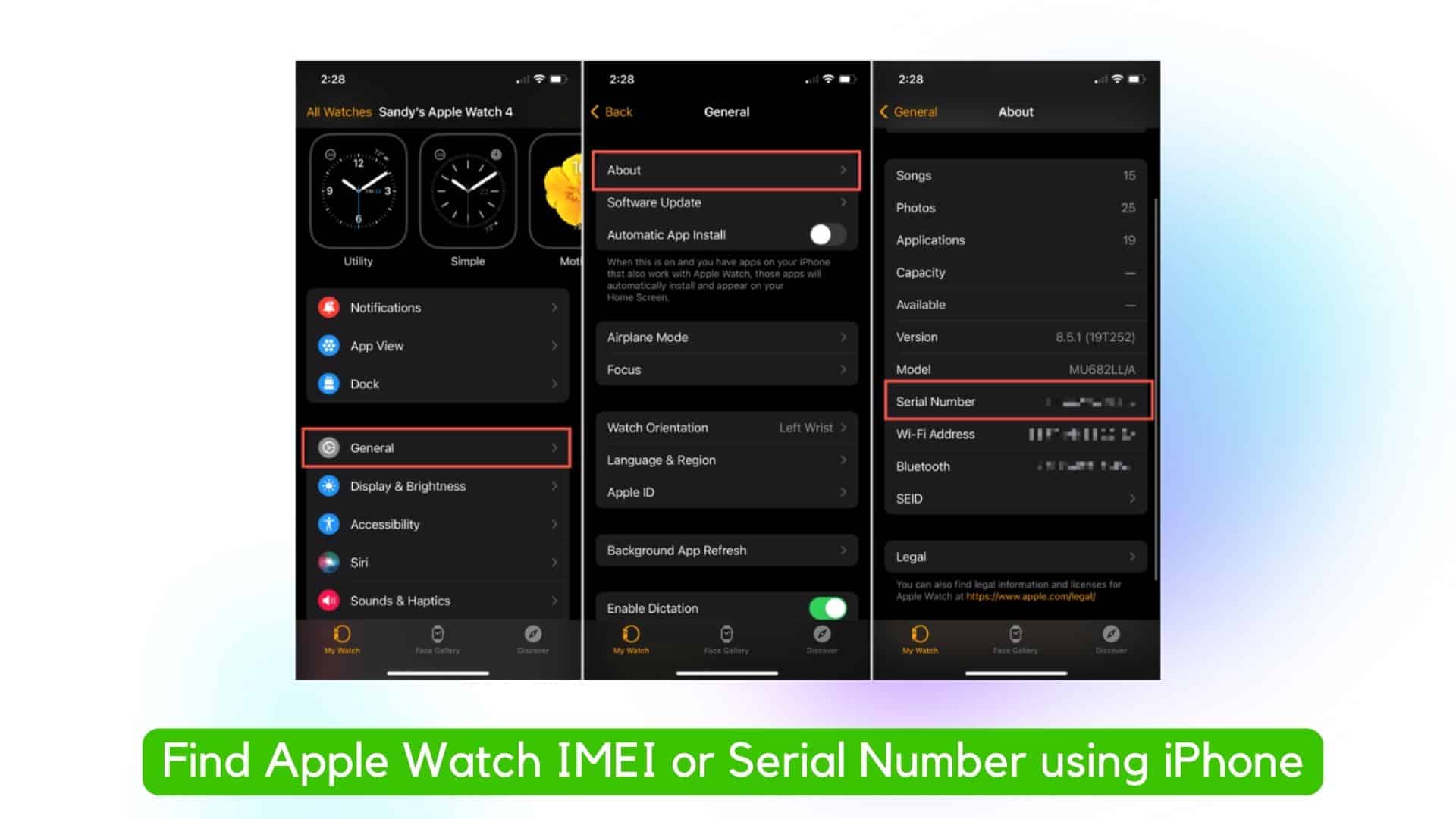 Go to the Apple Watch app on your iPhone.
Find the My Watch setting, and tap over it.
Go to General, and then tap About.
Scroll until you find the Serial Number or IMEI.
With the IMEI/Serial number submitted, move on to the next step of removing iCloud activation lock.
Step 4: Provide Your Real Name & Email Address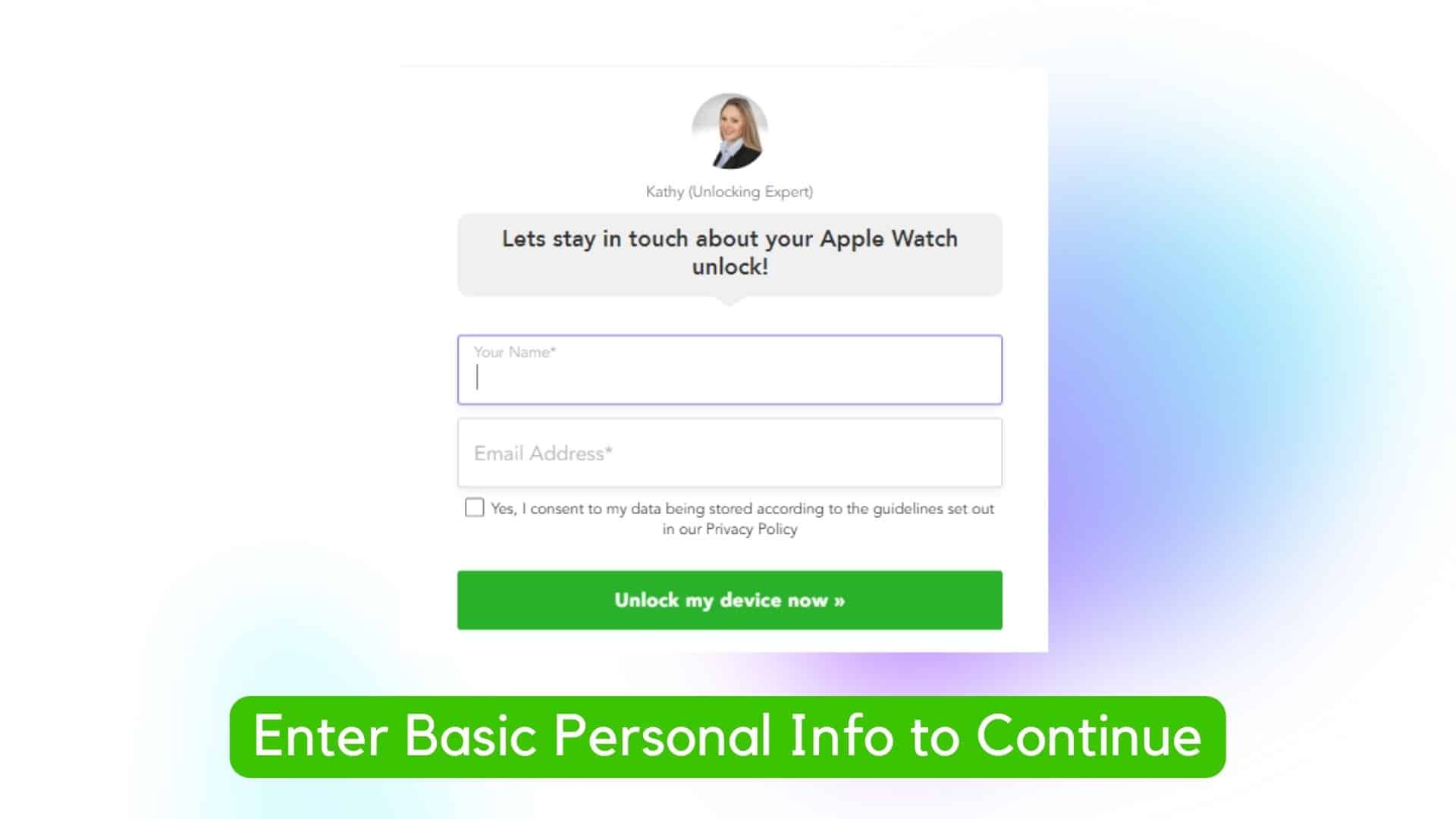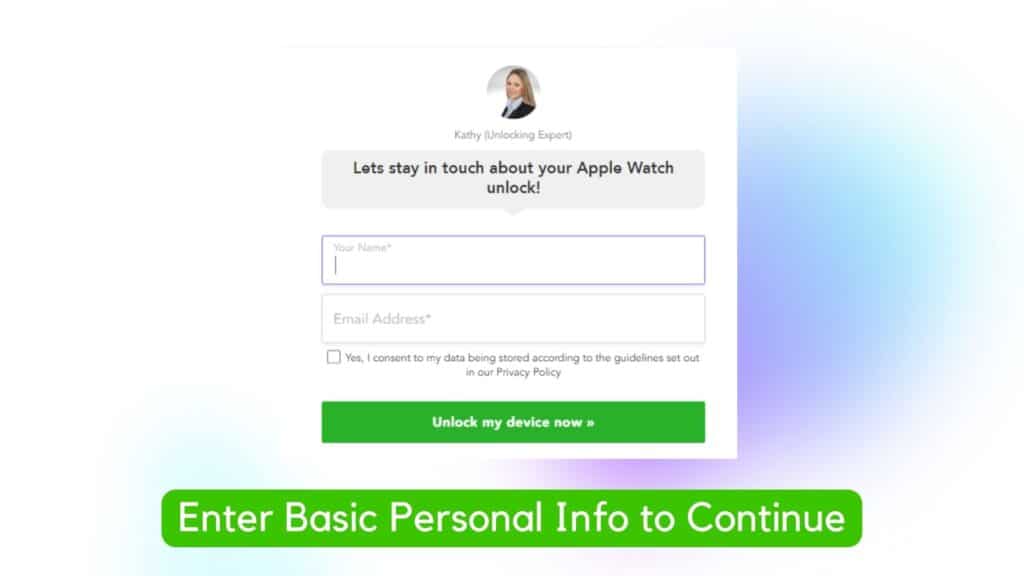 Immediately after providing the IMEI or serial number of your Apple Watch, the website takes you to the following section. There, you have to provide the following information.
Your real name
Your email address
Submitting this information is necessary to complete the unlocking process. Make sure the details are correct. Otherwise, you will not receive the validation code needed to unlock the device. Your data will remain safe during this process, so don't worry about privacy issues.
Step 5: Download the New Login ID & iCloud Activation Password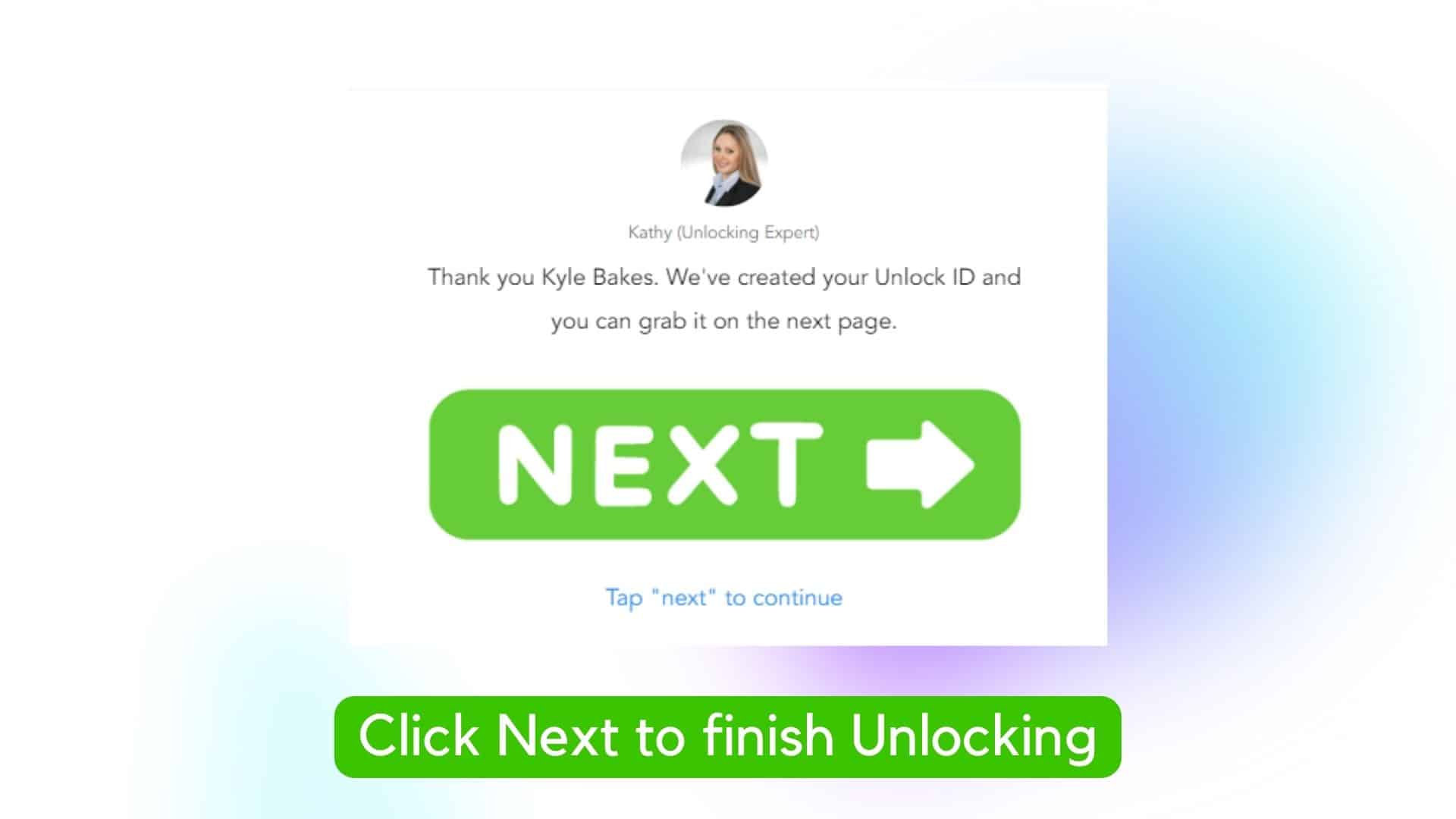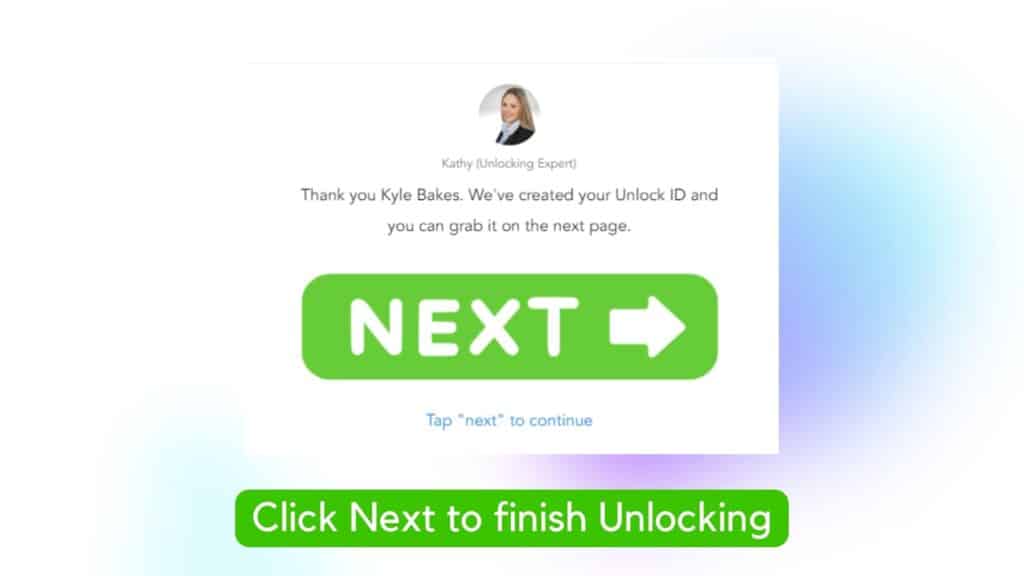 You're almost there! Now, proceed to download the new iCloud account for the final step of the process. It's pretty easy, but you can watch YouTube videos if you need guidance. Then, use the account on the Apple ID box to unlock the device.
Final Words
Once you learn how to fix Apple Watch activation lock, you don't have to worry about iCloud accounts anymore. This bypass activation lock app is super easy to use and is available worldwide, meaning anyone can use it for iCloud activation lock removal.
So, don't waste more time, and use LockedToOwner.com to get control of your Apple device once again.
Frequently Asked Questions
This may serve as a way for you to quickly find answers to the questions that you may have about how to fix Apple Watch Activation Lock.
What is iCloud Activation Lock?
iCloud Activation Lock is a feature to all Apple iOS devices that protects your device from unauthorized individuals to reactivate your device without your consent.
How to bypass iCloud Activation Lock?
To bypass iCloud Activation Lock, you can go to the official Apple website and follow the steps there. You may also use iCloud unlocker tools that are available online like the LockedToOwner.com tool. You may unlock your device for free using this web application.
Is there an activation lock feature to all Apple Watch models?
Can I remove activation lock on my Apple Watch?
Yes, activation lock feature can be activated to all Apple Watch models. This feature is available to all Apple iOS device models and versions.
How can I fix my Apple Watch Activation Lock?
The best way to fix your Apple Watch Activation Lock is to use our web application which is LockedToOwner.com tool. The steps are very easy to follow. Just go to our website and click on the chat. Choose your device, then provide the details needed to proceed with the unlocking of your Apple Watch.